THE ULTIMATE STORY
Gems Gallery
Lifetime Guarantee Since 1987
Today Gems Gallery is situated in four major cities, Bangkok, Chiangmai, Phuket and Pattaya. Each branch is in itself a top tourist destination, and all make it easier for visitors to choose and own beautiful gems. No matter which branch you visit, you can be sure that you will get only the best in products and services.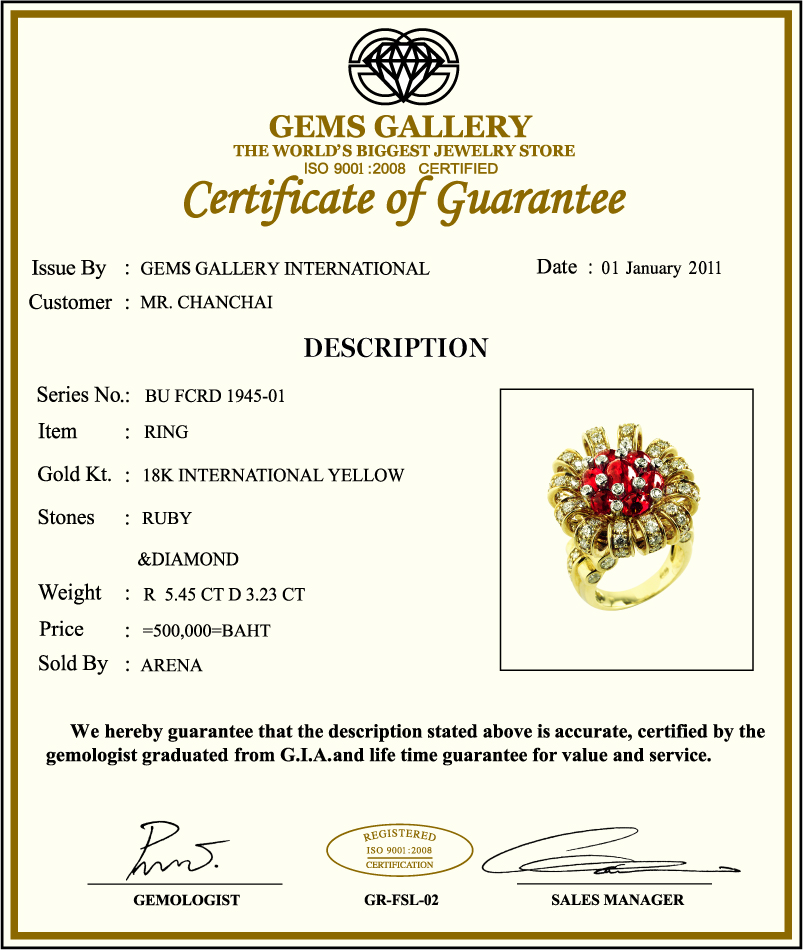 At Gems Gallery, we have more than two decades experience with jewellery and gems. We draw on the accumulated knowledge of Man's more than 4,000 years relationship with precious stones. As times gone by, gems were the exclusive preserve of the rich and powerful. Leaders of nations across the ages-Cleopatra of Egypt, the Caesars of Rome, the Monarchs of England, Emperors of China or the Kings of Thailand - all sought out precious stones to reflect their prestige and position.
Thailand's position as a major global gems and jewellery dealer, thanks to outstanding raw materials and the skills of its craftsmen, in turn led to the creation of Gems Gallery - the world's biggest jewellery and gems center. With a vast selection of goods at fair prices and excellent customer service, we serve the needs of gem lovers everywhere.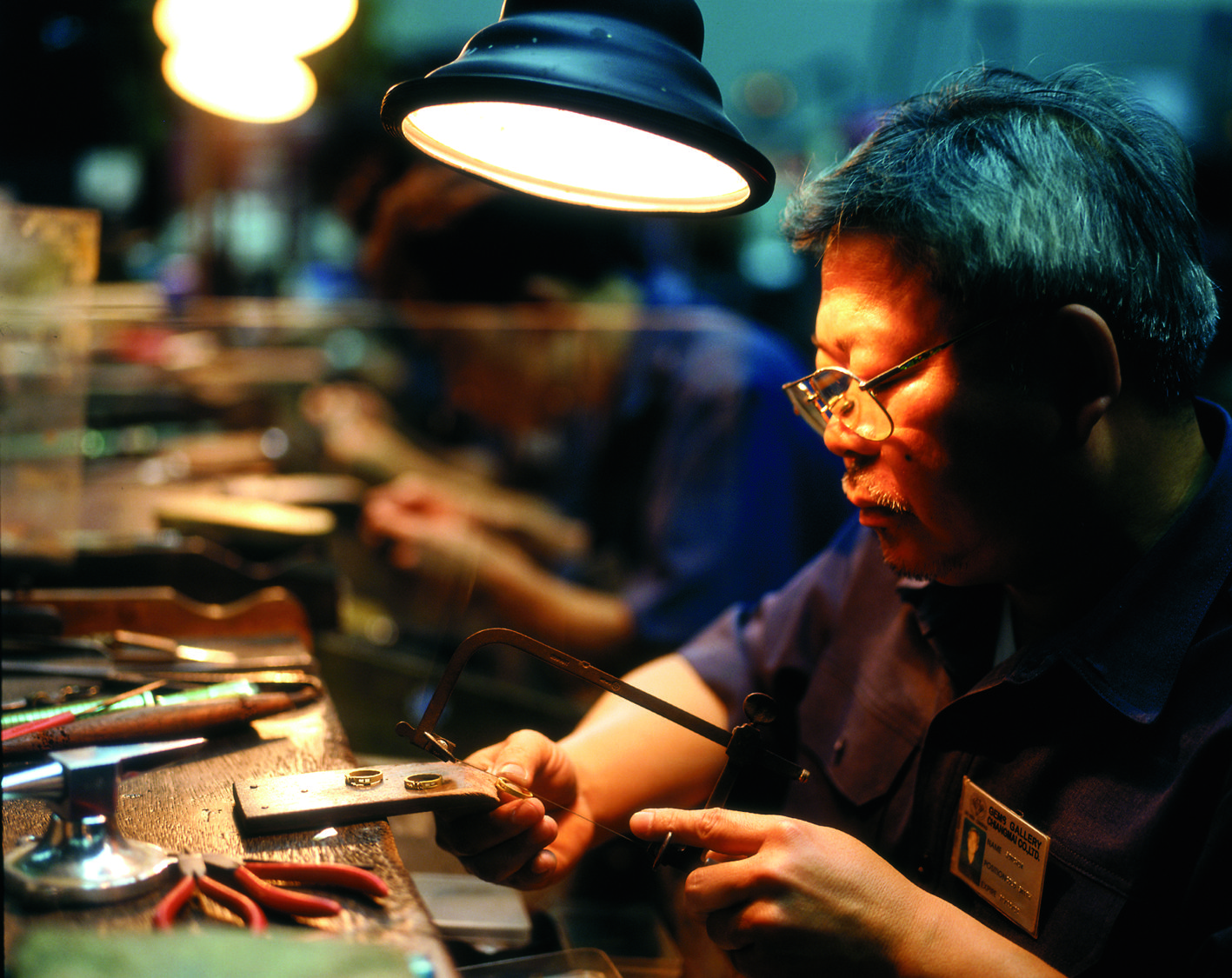 We also share our knowledge of precious stones through our hi-tech Slide Multivision shows and Dark Ride presentation system-the first of their kind in Thailand.
- Our factories employ more than 100 world-class jewellers.
- Explore the world of gems through our Slide Multivision presentation rooms plus now the unique Dark Ride (only at our Phuket and Pattaya branches)
- We have more than 2,000 staff, which are proficient in 17 languages namely English, German, French, Italian, Spanish, Portuguese, Belgian, Dutch, Polish, Russian, Turkish, Mandarin Chinese, Cantonese, Japanese, Korean, Vietnamese and Bahasa Indonesian.
- For your peace of mind, every gem we sell is both certified and has a lifetime guarantee.
- We provide private and group transportation services using the following vehicles:
20 Mercedes Benz S Class limousines
200 Toyota minivans
- We have comprehensive security measures, with both uniformed and plain-clothes security staff. Gems Gallery is also the first jewellery store in Thailand that have received the international ISO 9002, ISO 9001 : 2000, and ISO 9001 : 2008 certifications.